Keystone ALIF
The Keystone anterior lumbar interbody fusion (ALIF) device is offered in three footprints to match patient anatomy. The posterior face is ramped to aid in insertion.
Comprehensive instrumentation is provided to aid in distraction of a compressed disc space and endplate preparation.
Key Features
30mm wide by 24mm deep
36mm wide by 28mm deep
40mm wide by 29mm deep
Heights from 10mm to 18mm in 2mm increments 8° and 14° lordotic angle options
Very substantial graft surface area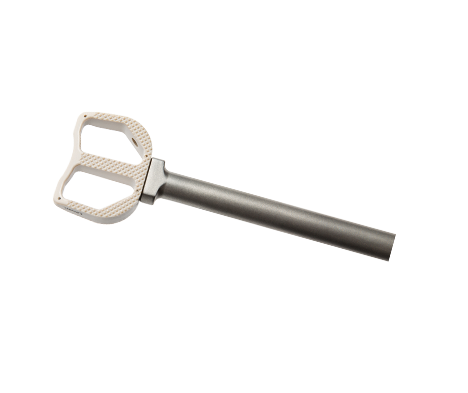 Contact us
Whether you are a rep or distributor looking for a new line, or a surgeon looking to collaborate with an agile enterprise to develop innovative products, please contact us!