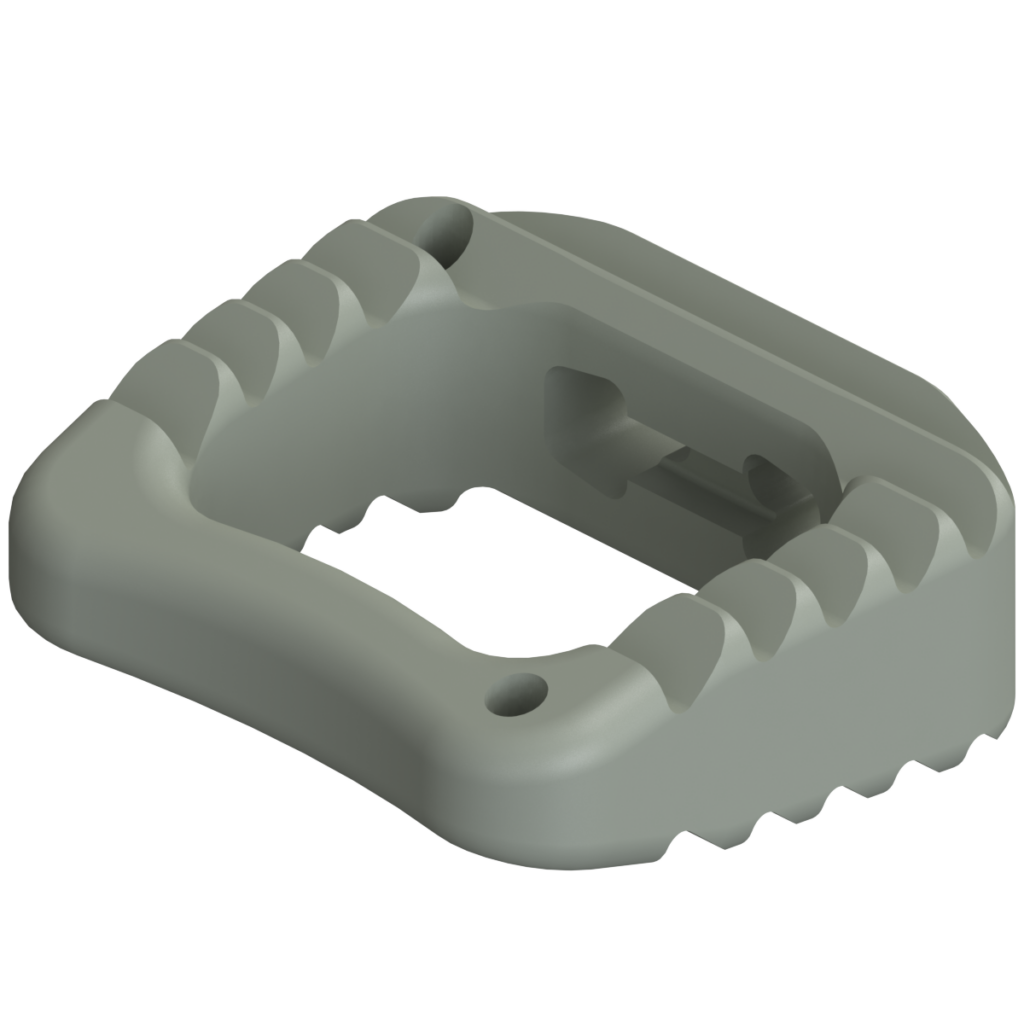 An anterior cervical interbody fusion device.
Alta is offered in a wide array of footprints, heights and lordotic angles to match diverse patient anatomies.
Large and small footprints are offered in 6° and 10° of lordosis. The implant features a large graft window for a robust fusion column. 
The implant is made from PEEK with tantalum markers placed to provide optimal visualization under fluoroscopy.