Evolution Spine has developed an ISO 13485 and MDSAP certified quality system that includes policies and procedures to ensure consistent product quality.
Evolution Spine is an FDA registered medical device manufacturer.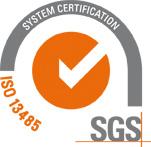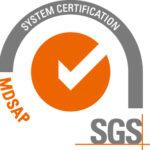 We are committed to maintaining the highest ethical and legal standards to ensure that our devices lead to positive patient outcomes. We expect managers, employees, distributors, and agents to act in accordance with all applicable laws, regulations, best practices, procedures, and policies.
Alleged violations of our code will be taken seriously and will be investigated. 
Any violations should be reported to Evolution Spine immediately. Please send any violations to:
Evolution Spine is committed to delivering quality products. Evolution Spine has a Regulatory Obligation to report all deficiencies related to the identity, quality, durability, reliability, safety, effectiveness, or performance of its devices.
All device related problems related to the use, implementation, or malfunction of a device are required to be reported as soon as possible. 
To report an event, you have several options:
It is up to the user to verify that they use the most up to date version of the IFU.
To obtain a paper copy of an IFU, please contact your local Evolution Spine representative, or email: