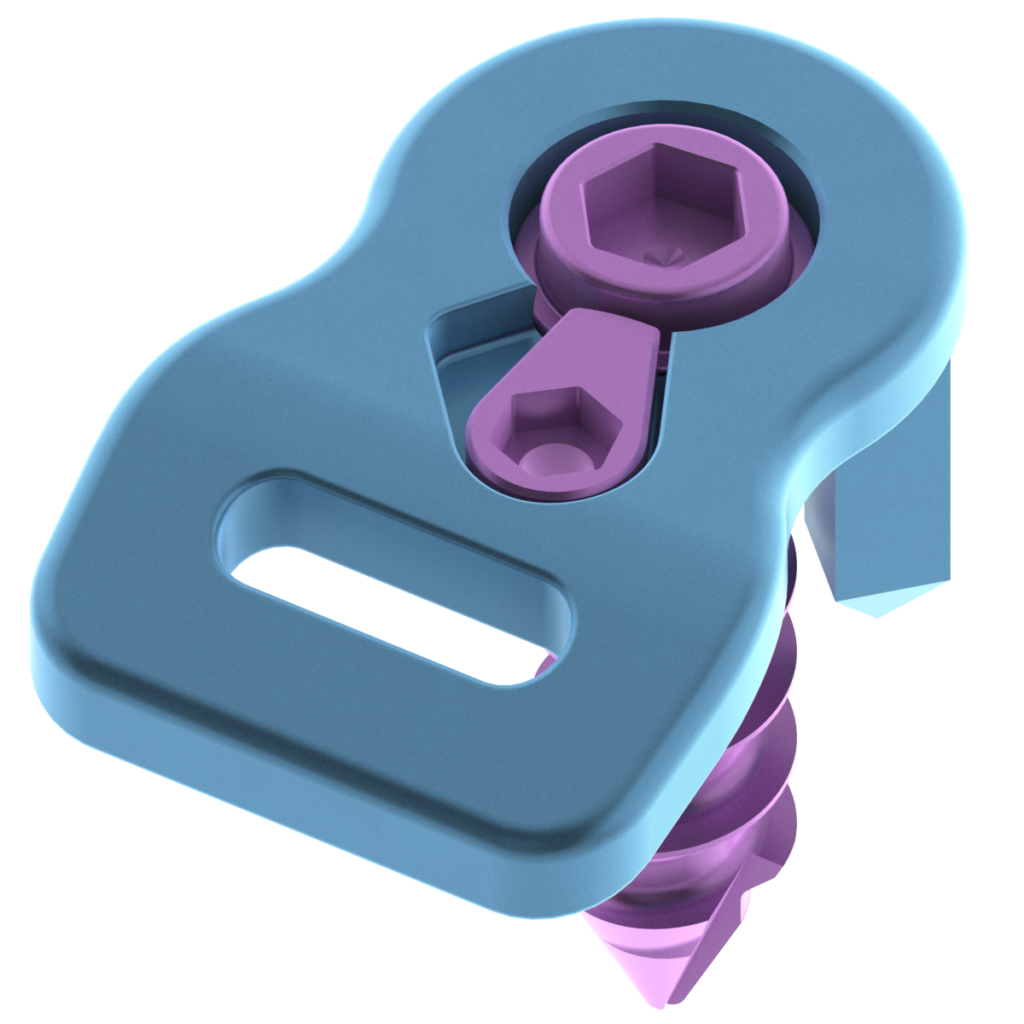 Evolution Spine's solution to impeding migration of implanted anterior lumbar interbody fusion devices.
Mounted on the vertebral body above the implant, two spikes on the plate drive into the bone to prevent the plate from rotating during screw insertion.
The plate comes in a variety of lengths, and posterior angles that allow the plate to contact the implant regardless of anatomical features or depth of implant.